Tellurium Q Silver II Speaker Cable – Factory Terminated
The "Silver" (Silver and Ultra Silver) has been designed for those who love detail. As has already been commented on, with the Ultra silver the top end is extraordinarily detailed without any harshness.
While the "Black range" (Black, Ultra Black and Black Diamond) could be categorised as neutral/ natural the "Silver" would lean more to neutral, detail and extension. The Silver performance sits beyond Black for very good reasons that you will hear.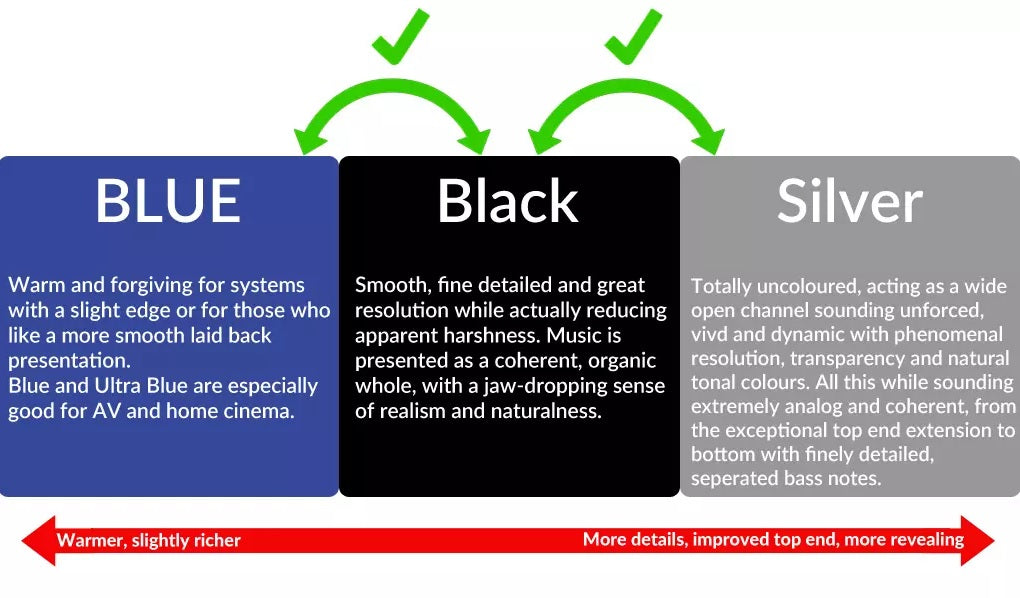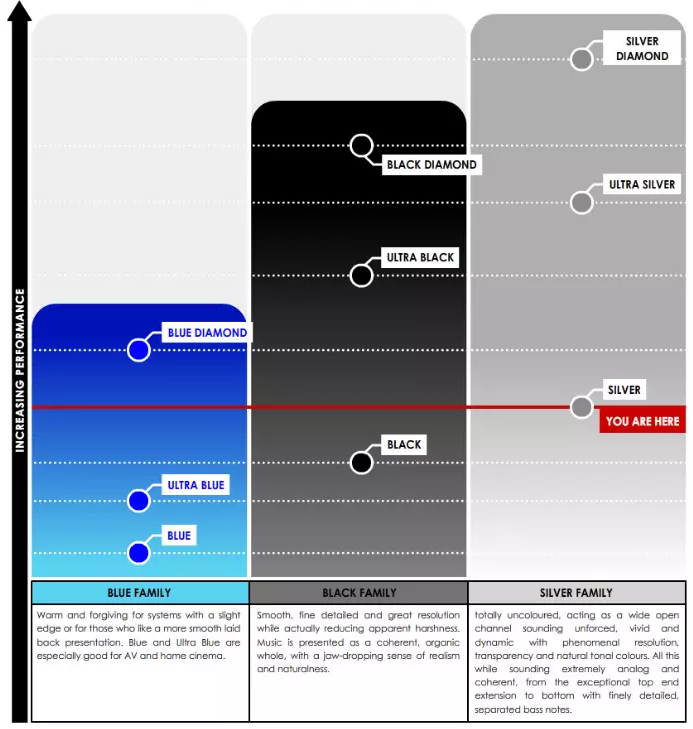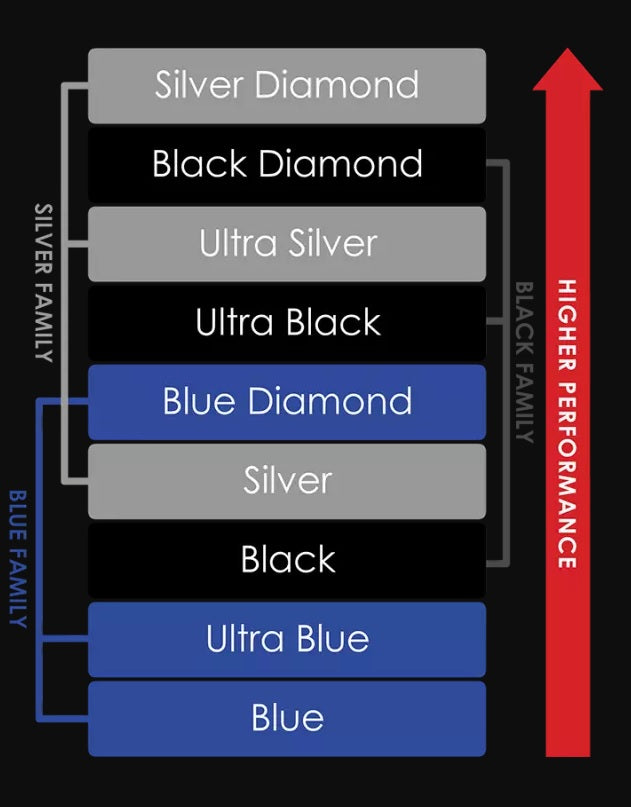 Specification:
Tellurium Q Silver II Speaker Cable – Factory Terminated
Length: Custom
Please note, you need to enter a quantity of 2 for a pair
2 Year Warranty
Termination:
Each speaker cable is terminated to a high standard by Tellurium's Engineers in the UK using quality banana or spade plugs. With recommend customers use Tellurium's silver-plated banana plugs where possible. The design of this connector achieves a full 360° of contact when it's inserted into a binding post maximising signal flow from the cable into the plug and then from the plug into the binding post.
Banana Plug:
Spade Plug:
How to Order
From the dropdown menus' above, simply select the length of cable, the type of plugs required at the 'Amplifier end' and 'Speaker end' and click on the 'Add to Basket' button to add the item to your basket. Your cable will be dispatched as soon as it has been made by E-piphany's or the manufacturer's engineers.
About Tellurium Q 
Tellurium Q is primarily an audio research and development (R&D) company which manufactures unique products. Research and Development is at the centre of every decision and every product Tellurium manufacture.
That is why Tellurium Q, design and develop products by starting with a completely blank canvas and ask, "What is really happening with this process in these materials?" They build on solid fundamentals. This is why you may find Tellurium cables look different to what you may expect. They are focused on how to attain clearer sound. How something looks is of secondary importance as Tellurium work tirelessly for the serious audiophile and music lovers who want to hear more in their music.
Tellurium burst onto the Hi-Fi scene in 2010 and won many coveted awards from industry-leading magazines in the first 12 months such as '5 Globes' for an entire speaker cable range, 'Cables of the Year' by Hi-Fi Plus magazine and 'Product of the Year' by Hi-Fi World in their Jan 2011 edition.
Nine years on, Tellurium Q have breadth and depth across their amazing range of cables which are now available in 37 different countries. Tellurium Q have received a total of 154 outstanding reviews and fourteen 'Products of the Year' from Hi-Fi magazines world-wide as well as 'Queen's Award for Enterprise' as recognition of Tellurium Q's outstanding export growth.
Tellurium Q never compromise. They will not make a product that is just good or average, it must be exceptional. Unless you can contribute something superior and different why waste people's time? This is Tellurium Q's promise and they are completely serious about it. When you buy a Tellurium Q audio product you will be getting what they believe to be the very best available in its price range.
Recommended" award for the price / performance ratio. It just works right and it doesn´t feel bad even with 20 000 GBP setup. The overall transparency, relaxed sound and naturalness are awesome for this category"
Daniel Březina – hifi-voice.com
"I truly believe Tellurium has raised the standard of affordable audio cables"
Kai Ekholm – Inner Magazine
"This cable seems to be able to justify its price with an air of quality to the sound which is often missing, even when spending considerably more than this. Both leads timed well, but the Silver was exemplary in this area and the effect this can have on the perceived drive to music makes it well worth listening to."
Hi Fi World Oct 2014 edition